WHAT'S TO LOVE.
Gently scrubs the eyelid margin to maintain optimal health
Gently exfoliates around the eye area (i.e. milia)
Clean, healthy DIY home eye care
A more gentle alternative to Eyelid Margin Scrub Brush
Use with your favorite We Love Eyes cleanser. Gently scrub eyelids & eyelashes until clean or as directed by your optometrist. Clean & dry after each use.


Our philosophy is that clean eyes = a happy life. We Love Eyes products do not treat any eye disease. Although our founder is an Optometrist, We Love Eyes products do not replace your eye care professional. Always consult your eye care professional when using eye care products.
Non Toxic Ingredients
Third Party Tested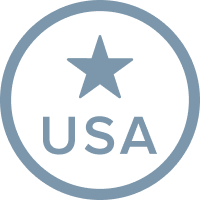 Made in the U.S.A.
Good Manufacturing Practice
Leaping Bunny Certified