WHAT'S TO LOVE.

Removes pesky, stuck on debris in seconds
Improves lash retention
100% oil free, no sting, no rinse formula
100% preservative free (optimal for tear film)
Calming effect on eye & eyelid health

DR. GILL'S KEY INGREDIENTS.

0.012% hypochlorous - Powerful, but extremely gentle anti-bacterial, anti-viral activity; ideal for eye care when properly pH balanced.
Chamomilla Recutita Flower Extract - A steam distillate obtained from the flowers of German chamomile for a clean, calming, and soothing effect on eyelashes & eyelids.
Electrolyzed Water/ eau électrolysée, Chamomilla Recutita Flower Extract, Hypochlorous Acid 0.012%, Sodium Chloride, Sodium Hypochlorite, Phosphates
Spray 1-2 pumps onto brush and gently stoke or rub along eyelid margin back and forth. No need to wash off after use. Use a 10x magnification mirror as needed. Discard 3 months after opening or by 02-19-2023.

Our philosophy is that clean eyes = a happy life. We Love Eyes products do not treat any eye disease. Although our founder is an Optometrist, We Love Eyes products do not replace your eye care professional. Always consult your eye care professional when using eye care products.
Non Toxic Ingredients
Third Party Tested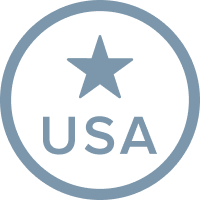 Made in the U.S.A.
Good Manufacturing Practice
Leaping Bunny Certified