WHAT'S TO LOVE.
Scrubs away capped meibomian glands in seconds

Cleans up collarettes from demodex

Maintains meibomian gland & eye margin health

Clean, healthy DIY home care

100% preservative free (optimal for tear film)
DR. GILL'S KEY INGREDIENTS.
Australian Tea Tree Oil - Naturally antiseptic and cleansing for the meibomian glands.

Organic Jojoba Oil - Balances sebum production; provides barrier protection for the thin eyelid skin.

Grape Seed Oil - Rich in linoleic fatty acid that easily absorbs into the eyelid skin providing anti-inflammatory and antioxidant protection.
TEA TREE EYELID & EYELASH CLEANSING OIL. Organic Simmondsia Chinensis (Jojoba) Seed Oil, Vitis Vinifera (Grape) Seed Oil, Melaleuca Alternifolia (Tea Tree) Leaf Oil.

Place 1 drop of oil onto the Eyelid Margin Scrub Brush. With eyes carefully opened or closed, gently scrub the base of the lash. Repeat on all eyelids. Use a 10x magnification mirror as needed. Rinse off with your favorite WLE foaming cleanser.
Our philosophy is that clean eyes = a happy life. We Love Eyes products do not treat any eye disease. Although our founder is an Optometrist, We Love Eyes products do not replace your eye care professional. Always consult your eye care professional when using eye care products.
Non Toxic Ingredients
Third Party Tested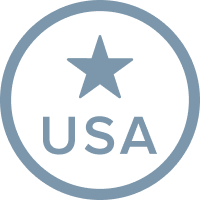 Made in the U.S.A.
Good Manufacturing Practice
Leaping Bunny Certified