WHAT'S TO LOVE.
No skimping – the highest purity of ricinoleic acid you will find on the market
Highly beneficial to eyelash & eyebrow follicle health
100% preservative free, naturally anti-bacterial
Unique brush prevents overuse and waste of lash serum - no more drips!
DR. GILL'S KEY INGREDIENTS. Ophthalmic & Pharmaceutical Grade Castor Seed Oil* - uniquely robust with ricinoleic fatty acid that is thought to raise PGE2 levels, and potentially benefit eyelash + eyebrow hair follicles and thus growth; unlike unrefined, cold pressed castor oil, ophthalmic grade is clear of impurities such as ricin which is toxic to the eyes; proven, long term safety profile with ophthalmic emulsion eye drops and OTC artificial tears.
Ricinus Communis (Castor) Seed Oil*
* Ophthalmic grade. Pharmaceutical grade. Our proprietary process removes impurities while retaining the highest degree of botanical benefits to the lash & brow follicle.
Fatty Acid Distribution:
88% ricinoleic acid - an unsaturated omega-9 fatty acid
4.5% linoleic acid - a polyunsaturated omega-6 fatty acid
4.5% oleic acid - a monounsaturated omega-9 fatty acid
Remove contacts prior to use. Before bedtime, use Lashfull Thinking™ Dab n Spoolie™ brush for best results. Use tip of the DAB to carefully apply a very thin layer on lash follicles. Use SPOOLIE to brush excess through lashes & brows. 1-3 drops should be used per total application. Lashes & brows should be thinly coated and not feel sticky to the touch. Wash off in the morning. Clean & dry brush after each use.
Non Toxic Ingredients
Third Party Tested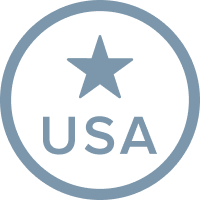 Made in the U.S.A.
Good Manufacturing Practice
Leaping Bunny Certified