WHAT'S TO LOVE.
Forked design to target trapped debris stuck in between eyelashes
Bent head for precision & comfort
Promotes eyelash margin and lash follicle health
Gently teases out trapped mascara & false eyelash glue
Apply your favorite WLE spray to a dry brush. Stoke up and down along eyelid margin to remove debris. After each use, wash with WLE Foaming Cleanser. Rinse thoroughly with water, dry with a clean towel, and leave to air dry.
Our philosophy is that clean eyes = a happy life. We Love Eyes products do not treat any eye disease. Although our founder is an Optometrist, We Love Eyes products do not replace your eye care professional. Always consult your eye care professional when using eye care products.
Non Toxic Ingredients
Third Party Tested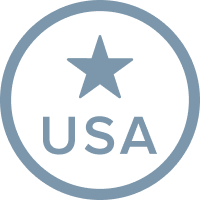 Made in the U.S.A.
Good Manufacturing Practice
Leaping Bunny Certified