WHAT'S TO LOVE.
Sterile, stainless steel roller
Multiple uses for aesthetics - tone, depuff, tighten, or relax
Rolling hot compress for relieving clogged oil glands, styes
Rolling cold compress for astringent effect
Use with your favorite eye cream to improve it's absorption
Roll side to side under each eye to tone & depuff. Roll in a figure 8 around both eyes to relax tired eyes. Use alone or with eye cream. Roll on your favorite We Love Eyes eye cream to encourage absorption.
Got meibomian gland blockage? Massage and hot compress at the same time. Run Focused Eye Roll under hot water to create a rolling hot compress. Roll up & down (perpendicular to the eyelid margins) for best results. Always wrist test the temperature before using on the eye area.
Our philosophy is that clean eyes = a happy life. We Love Eyes products do not treat any eye disease. Although our founder is an Optometrist, We Love Eyes products do not replace your eye care professional. Always consult your eye care professional when using eye care products.
WARNING: Focused Eye Roll is contraindicated for use on eyes with any history of kerataconus, glaucoma, and retinal tear/detachment including any eye surgery including LASIK / PRK.
Non Toxic Ingredients
Third Party Tested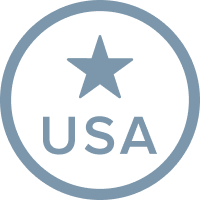 Made in the U.S.A.
Good Manufacturing Practice
Leaping Bunny Certified