WHAT'S TO LOVE.
Limit unnecessary eyelash + eyebrow loss while cleansing

Contours with eye socket & brow bone perfectly

140,000 high density bristles smoothly glides over lash + brow

Promotes eyelid margin health
Apply your favorite WLE foam, oil, or spray to top of dry brush. After each use, wash with WLE Foaming Cleanser. Rinse thoroughly with water, dry with a clean towel, and leave to air dry.
Our philosophy is that clean eyes = a happy life. We Love Eyes products do not treat any eye disease. Although our founder is an Optometrist, We Love Eyes products do not replace your eye care professional. Always consult your eye care professional when using eye care products. Please be mindful that normal lash loss will still occur.
Non Toxic Ingredients
Third Party Tested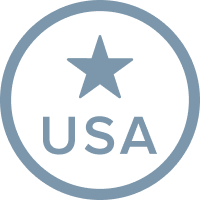 Made in the U.S.A.
Good Manufacturing Practice
Leaping Bunny Certified